Maroosh Halal Cuisine
88 S 69th St, Upper Darby, PA 19082
Order now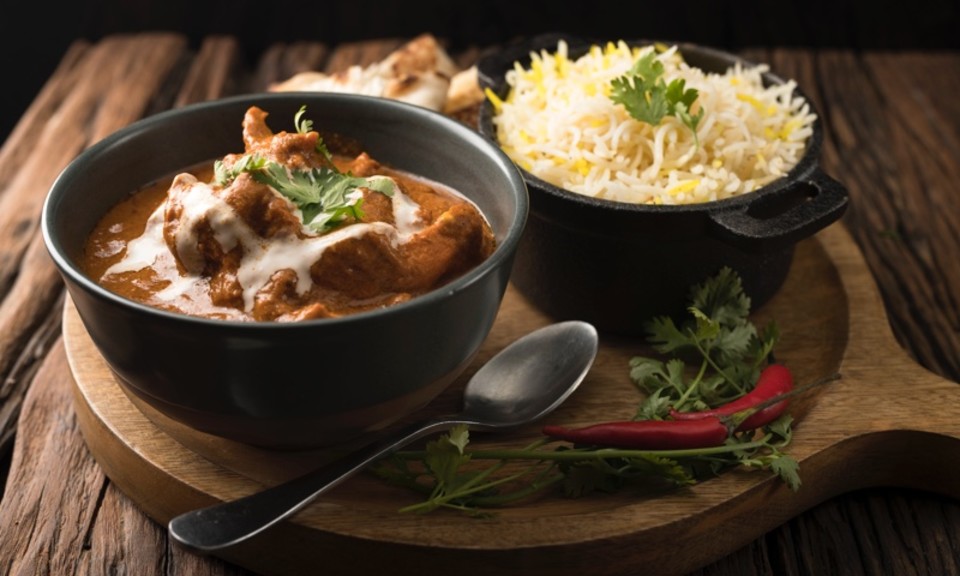 Emily
I have ordered from Tiffin, Ekta and several other Indian restaurants... Maroosh Halal is in my experience and to my taste the best so far. The food is to me, more authentic.. not overly salted and packed with loads of sugar as the other restaurants. When my family orders from the other places we are all not too happy after... feel heavy and dehydrated. Maroosh cooking is more like my experience with genuine home cooked Indian food.. and we will definitely be ordering from here again. I do need to remember however to ask for less rice, as all the entrees come with their own container of rice and it was a gigantic amount left over.. no worries though really, cause I made rice pudding for us all. hope if you are thinking about ordering from here you give it a try! xo
Lisa
Yet again, Maroosh has delighted my tastebuds in a way no other food can. The Chana Masala and Dal Makhani (I get it without dairy & it is incredible!) are so good that there really are no words that capture the flavor and quality of this food. Theyre both so good that I cant choose between the two anymore & have to get them both whenever I order. Truthfully, everything Ive tried over the dozens of times Ive ordered from here has been without comparison. I dont know if theyve been featured on Food Network or not, but if not they truly to deserve to be. Everyone should know about how exceptional this food is and try it!
James
Maroosh is most definitely one of the best restaurants in the area to order delivery from. The food has never been less than exceptional, in my experience. And the delivery almost always arrives earlier than predicted. Some of the best Korma I have ever had, and the way they cook their basmati rice seems superior to many I've tried.

Their Quick Pick Combos make an excellent and hearty lunch. In fact, they give you so much food, that I often end up having it for lunch two days in a row! You really can't beat it, for the price. They've been a favorite for a while now, and I expect them to remain so for a long time to come!
Elizabeth
We dont frequently order Indian food, so I wasnt sure what to expect, but everything was delicious and delivered piping hot by a friendly delivery driver. The Navaratan Korma was scrumptious but a little spicier than I wouldve liked (there was no option to select level of spiciness), but Im also a wuss when it comes to spicy food. Hubs got the Chicken Tikki Masala which was perfect. Even our 2 year-old liked it! Also the portions were enormous. Probably couldve ordered one dish for all three of us... but I certainly wont complain about having leftovers! Will definitely order from here again.
Hieu
The food is so good here! They honestly make everything well, fresh, and so delicious. The quality of ingredients really shine. I got a beef pizza, not expecting more than ground beef and cheese. To my surprise they come with slices of sirloin. I've had the halal guys in NYC and Maroosh blows then away. The lamb gyro over rice had tender lamb, not the mystery behind up stuff they give you in NY. This is actual tender lamb gyro style. Do yourself a favor and try Maroosh. I'm going to be ordering from them a lot if they can continue this quality of food and service. Absolutely phenomenal restuarant!
Shelly
I love this place! Their samosas are fat and well seasoned, their saag paneer is lit, their lamb biryani is a perfect sweet and tangy and spicy mix, and the rest of their dishes are delicious. I pretty much always order malai kofta and I like theirs, along with a good peshwari naan!

This is my go-to place. I recently ordered it for reading group and they loved it so much they wanted the same exact order a week later. So, yeah, you can't go wrong.
Joe
We love Indian food, but it's so hard to find flavorful options with enough heat where you can still taste what you're eating. Order the eggplant, stewed chick peas, butter chicken, and the maroosh chicken (a chicken sandwich that's slightly dry but mucho tasty). We have ordered multiple times and this place rocked every time.
Heather
The food at Maroosh is always so amazing. Every dish is well cooked and beyond flavorful. I have lived in DC and NYC and have traveled a lot in my life and THIS is the best!
Angela
The food is always delicious, the prices are good and the staff is always friendly.
Will
Amazing food, super fast delivery, definitely will be ordering again
About us
Chicken, Dinner, Halal, Indian, Lunch
Today

Delivery: 12:00 PM - 8:00 PM

Takeout: 11:00 AM - 8:00 PM

Delivery

Monday:

12:00 PM - 8:00 PM

Tuesday:

12:00 PM - 8:00 PM

Wednesday:

12:00 PM - 8:00 PM

Thursday:

12:00 PM - 8:00 PM

Friday:

12:00 PM - 8:00 PM

Saturday:

12:00 PM - 8:00 PM

Sunday:

12:05 PM - 8:00 PM

Takeout

Monday:

11:00 AM - 8:00 PM

Tuesday:

11:00 AM - 8:00 PM

Wednesday:

11:00 AM - 8:00 PM

Thursday:

11:00 AM - 8:00 PM

Friday:

11:00 AM - 8:00 PM

Saturday:

11:00 AM - 8:00 PM

Sunday:

12:05 PM - 8:00 PM